About us
Bachelorandmaster: The Most Popular Online Literature Library presents a compilation of critical reading and critical analysis of major English literary art. This is prepared for the benefits of the students of graduate and post-graduate courses in English literature.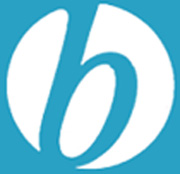 Study of different literary genres is an integral part of literary courses and English literature discussed in this website has received both popular and critical acclaims ever since they were published in England and elsewhere. The published resources on bachelorandmaster.com are designed to meet the need of supplementary readings for students in order to enable them to formulate a critical and interpretative perspective of their own.
The purpose of this website is to present an accessible approach to drama, poetry, and novel from English and American literature. This web also presents interpretations of philosophical works which is known in general as Critical Theory.
The critiques for bachelorandmaster.com are written by academicians, professors, lecturers, teachers and the students of English literature. This website was started years before to accomplish the need for literature resources who learn English and American literature as their major subjects by the group of English and American literature expert team from the best and reputed colleges and universities.
This site contains several canonical works, whose authors are credited on those pages themselves. As this site was created by only few professionals, it is subject to bias and error. Although we do our best to provide accurate information, please be aware that it is not supplied with any warranty or guarantee.
This site is suitable to serve as the basis of academic research. However, we are engaging ourselves still to upgrade this website. While those who are studying English and American literature may find this site useful in explaining interpretations of certain subjects, original texts and accredited sources should always be used for academic writing. Please also be aware that this site may present ideas and beliefs which are in opposition to your own, especially in areas concerning ethics and religion.