Dennis Joseph Enright - Biography and Works
Dennis Joseph Enright (1920-2002) a British poet, novelist and critic, was born in Royal Leaminton Spa, Warwickshire in 1920 and educated at Leaminton College and Downing College, Cambridge.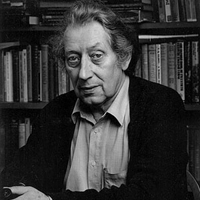 Dennis Joseph Enright
He wrote Academic Year (1955), Memoirs of A Mendicant Professor (1966) and a wide range of essays, reviews and poems. As a student, he was awarded a scholarship to study in Downing College, at Cambridge University, where he fell under the influence of the literary scholar F.R. Leavis. Enright used simple language in his poetry and he was often associated with the Movement, a school of British poets writing in the 1950s and 60s who self consciously rebelled against the extravagant language use of writers like Dylan Thomas, and early W.H. Auden. Instead, they favored a poetry based on the everyday speech and inspired by the events of ordinary life.
Enright published more than 20 books on poetry, three children's books, four novels, an autobiography and many volumes of critical essays. He died at the age of 82 in the year 2002.