Edmond Rostand - Biography and Works
Edmond Rostand (1868-1918) was born in Marseilles, the Southern seaport of France. Encouraged by a wealthy father to cultivate his literary talents, he became a well-known poet and dramatist. His most famous work is Cyrano de Bergerac (1897), a tragic comedy, which was a sensation in Paris, and continues to be a popular classic all over the world.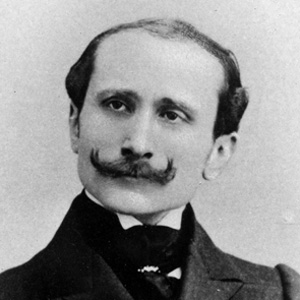 Edmond Rostand (1868-1918)
In 1895, La Princesse Lointaine was produced which was about the life story of the poet Rudal. La Samaritaine is his another play which remained controversial among the critics. Cyrano de Bergerac (1897) rose him in the height of literary success and it was a huge commercial success. The play continued to be staged for the 500 performances. It was regarded as one of the most popular plays of the era. His other plays are L'Aiglon, based on the heir of Napoleon, and Chantecler. With the production of Chantecler, he was elected as the Commander of the Legion of Honor and received a Grand Diploma.
The Romancers is an earlier play, written when the author was only twenty two, it received the Comedie Francaise prize, and was produced by the French National Theatre. Although the play has a longer version, the author has made the first act, a work of complete in itself. It is often read and performed as a one act play. The playwright's outlook is essentially romantic in overall feeling. But, he satirizes the melodramatic aspects of fashionable romantic plays. A deep sense of irony imparts to his work some of the characteristics of the burlesque. Nevertheless, Rostand is generally regarded as a playwright who wrote in the romantic tradition at a time when realistic dramas were in vogue.
He satirizes the sentimentalism and escapism of romantic literature and gives expression to his awareness of the skepticism characteristics of his time. At the same time, he is able to avoid the drab and sordid subjects to which realistic drama generally has to confine itself. Indeed Rostand provides all the excitements and spectacular scenes of high romance.
After the outbreak of World War I he dedicated himself to the service, but he was not given permission. He started writing patriotic poems praising America. When his health declined, he left Paris and went to the country side. He wrote La Derniere Nuit de Don Juan but unfortunately could not complete it and he died away on December 2, 1918 in Paris.