Émile Zola - Biography and Works
Émile Zola was born in Paris in 1840 and established himself as a novelist and a critic. He was the leading figure in the French naturalistic movement in the nineteenth century. He is still remembered for his theories of naturalism and hence called the father of naturalism.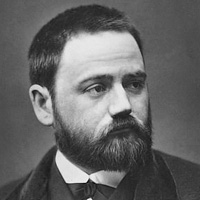 Émile Zola (1840-1902)
Naturalism is an artistic movement emerged in response to the subjectivism of Romanticism. It is regarded as an extension of Realism. It uses the scientific criteria of observation and experimentation in writing and criticism. This theory is influenced by Darwinian Theory, which observes man as a victim of nature. Similarly, it is also influenced by 'determinism', and experimental reasoning that replaces purely imaginary novels with the novels of observation and experimentation.
Zola's literary works are:
L'Argent
L'Assommoir
Au Bonheur des Dames
La Bete humaine
La Conquete de Plassans
La Curee
La Debacle
Doctor Pascal
La Faute de l'Abbe Mouret
The Fortune of the Rougons
Germinal (novel)
L'Inondation
La Joie de vivre
Madeleine Ferat
Les Mysteres de Marseille
Nana (novel)
Une page d'amour
Le Reve (novel)
Son Excellence Eugene Rougon
La Terre
Therese Raquin
La Ventre de Paris