Linda Pastan - Biography and Works
Linda Pastan was born in 1932 to a Jewish family in Bronx. Patsan was graduated from Radcliff College and received her M.A. from Brandeis University. Patsan won the Mademoiselle Poetry Prize when she was in her senior class at Radcliff College.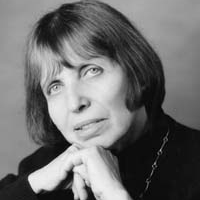 Linda Pastan (Born in 1932)
After her graduation Patsan decided to give up poetry writing in order to concentrate on raising her family. After ten years long time eventually, she returned to poetry writing on the request of her husband. She focuses her writing on the themes like marriage, parenting and grief. Pastan is more interested to include the anxieties that exist under the surface of everyday life in her works.
Linda Pastan, poet laureate of Maryland from 1991 to 1995, has published more than ten volumes of poetry. She is the author of Traveling Light (2011), Queen of a Rainy Country (2006), The Last Uncle (2002), Carnival Evening: New and Selected Poems 1968-1998 (1998); which was nominated for the National Book Award, An Early Afterlife (l995), Heroes In Disguise (1991), The Imperfect Paradise (1988); a nominee for the Los Angeles Times Book Prize, PM/AM: New and Selected Poems (l982); which was nominated for the National Book Award, The Five Stages of Grief (l978), and A Perfect Circle of Sun (l971). Linda Pastan lives in Potomac, Maryland.