Mark Strand - Biography and Works
Mark Strand (born in 1934) is a Canadian-born poet and educated in the US. He has taught at various universities. His poems of alienation, treating darkness and doubleness in man, are minimalist in style and affected by surrealism. Strand is considered to be one of the most important American poets. He can be well known as an editor, translator and prose writer in the space of English literature. His styles are the precise use of language, surreal imagery and the recurring theme of absence and negation.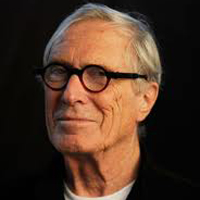 Mark Strand
Strand was awarded by the very prestigious Pulitzer Prize for poetry in 1999 for his collection Blizzard of One. Strand expressed his interest in painting and hoped to be a great artist but his interest in painting waned after he received a B.A. from Antioch College and B.F.A from Yale University in 1959. By the age of twenty Strand had decided to become a poet. After the graduation from Yale University, he went to Italy on a Fulbright Scholarship and studied nineteenth century Italian poetry. After Strand received his M.F.A from the Iowa, he started teaching at various colleges and universities including Yale, Princeton, and Harvard.
Strand's first book, Sleeping with One Eye Open (1964) introduced his distinctive approach to poetry. Strand's early collections of poetry, including Reasons for Moving (1968), made his reputation as a dark, brooding poet haunted by death. Strand later published Selected Pomes in 1980. Strand published The Continuous Life, his first book of poems in a decade, in 1990. Strand's next books received much critical acclaim. Dark Harbor (1993) is a single long poem divided into fifty-five diverse sections. In 1999 Strand was awarded the Pulitzer Prize for Poetry for Blizzard of One (1998). The collection returns to the same concerns that have preoccupied Strand throughout his career as a poet. Strand's most recent collection of new poems, Man and Camel (2006), contains more playful, witty moments than previous works.