Marsha Norman - Biography and Works
Norman was born in September 21, 1947, in Louisville, Kentucky. Her family chose to isolate Norman rather than expose her ideas that challenged their own as religious fundamentalists. She received a B.A. from Agnes Scott College in Georgia in 1969, and an M.A. from the University of Louisville in 1971.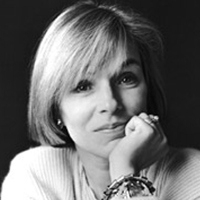 Marsha Norman (21 Sep. 1947)
Norman worked with gifted and emotionally disturbed children for two years at Kentucky State Hospital. She has been married three times and has two children. By 1976 Norman was working full time as a writer contributing articles to a local newspaper. Her first play, Getting Out (1977) is based on a woman she knew while working at Kentucky State Hospital.
In 1978 she was awarded a National Endowment for the Arts grant that enabled her to work with the Actors' Theatre in Louisville (ATL), an influential organization that produces the work of up and coming playwrights. Norman quickly followed by three more plays written during her association with ATL: Third and Oak: The Laundromat [and] The Pool Hall (1978), Circus Valentine (1979), and The Holdup (1980). From 1980 to 1981, she also served as a resident director with the company. She wrote 'night, Mother, after moving to New York City with her second husband, Dann Byck.
Other plays that Norman has written include Traveler in the Dark (1984), Sarah and Abraham (1988), and D. Boone (1992). She has also written the book and lyrics for two musicals, the children's production The Secret Garden (1991), and The Red Shoes (1993). In 1987 Norman published her first novel, The Fortune Teller. She also authored two teleplays, In Trouble at Fifteen (1980) and Face of a Stranger (1991). In 1986, she adapted her own work for the film version of 'night, Mother, which was produced by Universal Pictures and starred Sissy Spacek.
Norman received the American Theatre Critics Association award for the best play produced in regional theatre in 1977-78 for Getting Out. That work also brought Norman the John Gassner New Playwrights Medallion, the Outer Critics Circle, and the George Oppenheimer-Newsday Award in 1979. Norman received a Pulitzer Prize for drama for 'night, Mother in 1983; the play was also honored with the Susan Smith Blackburn Prize, a Tony Award nomination for best play, and the Elizabeth Hull-Kate Warriner Award from the Dramatist Guild. She also received a Tony award for Best Book of a Musical in 1991 for The Secret Garden. In addition to her work on the film adaptation of 'night, Mother, Norman has written several unproduced screenplays.