Robert Pinsky - Biography and Works
Robert Pinsky was born in Long Branch, New Jersey, in 1940. He was educated at Rutgers University and Stanford University, where he studied under the poet Yvor Winters and earned a Ph.D. He has taught at Wellesley College, the University of California at Berkeley, and Boston University, and has served as poetry editor of The New Republic.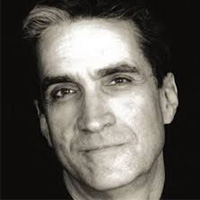 Robert Pinsky (Born in 1940)
In addition to his own poetry, Pinsky has published two volumes of criticism, including The Sounds of Poetry, which was a finalist for the National Book Critics Circle Award, The Situation of Poetry, and two books of translation and a computerized novel, Mindwheel. He has also published a translation of Dante's Inferno, and translations of the writings of Polish poet Czeslaw Milosz with Robert Hass. His honors include an American Academy of Arts and Letters award, the William Carlos Williams Award, and a Guggenheim Foundation Fellowship. He is currently poetry editor of the weekly Internet magazine "Slate".
Pinsky teaches in the graduate writing program at Boston University, and in 1997 was named the United States Poet Laureate and Consultant in Poetry to the Library of Congress. He lives in Newton Corner, Massachusetts. As the poet laureate of the United States, Robert Pinsky has toured the country extensively to promote the "Favorite Poem Project". The project, which began in 1998, involves videotaping people from across the country as they read their favorite poems aloud and explain why they chose them. Pinsky is a poet and critic whose work in both areas reflects his concern for a contemporary poetic diction which nonetheless speaks of a wider experience. "He proclaims his respect for literary tradition. He has none of the urge to destroy the past which fired the avant-garde movements of this century. In his own poetry, Pinsky's 'poetry and criticism', "there lies an abiding unity, of which the principal ingredients are ethical ambition, sanity, a sense of humor, and something to say". Pinsky continues his examination of history – sometimes national sometimes personal. Pinsky aims for discursiveness, morality, rationality, and temperateness. He draws much of his subject matter from the quotidian, in particular from his childhood, and his tone can be tender. He also has a strong spiritual bent, which has resulted in rather mystical meditations. Although he readily modifies established forms to meet demands of his materials, he works primarily in regular stanzas and frequently employs off-rhyme.
Cite this Page!
Sharma, Kedar N. "Robert Pinsky - Biography and Works." BachelorandMaster, 17 Nov. 2013, bachelorandmaster.com/biography/robert-pinsky.html.