Thomas Kinsella - Biography and Works
Thomas Kinsella is an Irish poet, whose work is marked by deep symbolism, mythological allusion, and a sense of nostalgia. Kinsella was born in Dublin. In 1946 he left Dublin's University College to work in the Irish Civil Service, where he stayed until 1965. From the mid-1960s to the mid-1970s he was a director of the Dolmen and Kuala publishing companies in Dublin.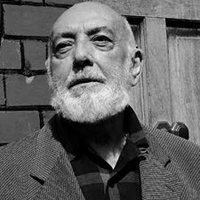 Thomas Kinsella (born in 1928)
He also taught at various institutions in the United States, notably Temple University, where he was a professor of English from 1970 to 1990. Kinsella's early poetry is formal in structure and often deals with issues of self and issues of romantic love. Early volumes include Another September (1958), and Downstream (1962). His later poetries are more frequently written in the looser styles of blank verse or free verse.
It is also more outward looking, discussing issues of contemporary society, the effects of political strife and divisiveness in Ireland, and the role of tradition in Irish society. Later volumes of note include Notes From the Land of the Dead and Other Poems (1972) and Blood and Family (1988). Kinsella has also translated many Gaelic-language texts, both classic and contemporary. Considered to be the most experimental of the contemporary Irish poets, Kinsella is credited with bringing the techniques of international modernism to Irish verse.
Educated by the Christian Brothers and at University College Dublin, he founded the Peppercanister Press to publish Butcher's Dozen, a pamphlet poem written in response to the British government's findings on Northern Ireland's Bloody, Sunday events. He initiated and administered the Irish Tradition study program in Dublin until 1992. He has lived and worked in the USA for many years and currently lives in Country Wicklow, Ireland (and alternately in Philadelphia, USA).
Many of his earlier are elaborated constructions following strict rhyme schemes and metrical patterns, but he has since loosened his poetics, the better to explore the fluid world of the psyche and the dream. Recognized for his challenging forays into personal consciousness and Irish identity, Kinsella is one of the most respected Irish poets of his generation. He established a unique position among young poets who, during the period following World War II, contributed to bringing new life to the static world of Irish poetry at the time. Although his technique has altered over the years, Kinsella's themes have remained constant; love, death, and the creative act. Critics have interpreted Kinsella's poetry as seeking to confront a reality of isolation and loss, particularly in the context of Irish cultural history and the postwar Irish poet's struggle to forge a unique artistic identity in the long shadow of Irish luminaries W. B. Yeats and James Joyce. Although Kinsella an Irish poet, he has not always written on traditional Irish subjects "as being limited in themselves", and has instead concentrated on such universal themes as love, death, the passage of time and the creative art. Although he occasionally writes 'public' poetry, he has increasingly turned "downward into the psyche toward the origin and myth", and to image inspired by Jungian archetypes.
Cite this Page!
Shrestha, Roma. "Thomas Kinsella - Biography and Works." BachelorandMaster, 19 Sep. 2013, bachelorandmaster.com/biography/thomas-kinsella.html.