William Cowper - Biography and Works
William Cowper (1731-1800) was born on November 15, 1731 in England. He was sent to Dr. Pittman's Baoding School after his mother's death when Cowper was only six years old. He enrolled in the Middle Temple in order to get a law degree in 1748.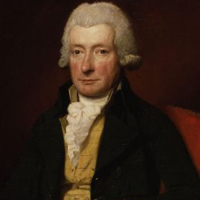 William Cowper
Having studied law, he early gave up his public career for a life in rural retirement, exclusively devoted to poetry, which ranges from religious hymns to the merry ballad of John Gilpin. Cowper moved to Huntingdon in 1765 and later he shifted to the town of Onley in 1768. When Cowper was in Onley he became a close friend with the Evangelical clergymen John Newton. Cowper and Newton co-authored the Onley Hymns, which was published in 1779 and included Newton's famous hymn "Amazing Grace." "Oh for a closer walk with God" and "God moves in a mysterious way" are the most well known hymns of Cowper's.
Cowper's first volume of Poem by William Cowper of the Inner Temple was published in 1782 and this work was compared to the late neo-classical writer like Samuel Johnson as well as to poets such as Thomas Gray. Cowper's poem mediates on the immediate world around him (his village, garden, animals and parlor) as well as larger religious and humanitarian concerns. He was called "the best modern poet" by Samuel Taylor Coleridge. He possesses the qualities of Romantic poets like William Wordsworth since he pays special attention to nature and common life. William Cowper died of dropsy on April25, 1800.