William DeWitt Snodgrass - Biography and Works
William DeWitt Snodgrass was born in Wilkinsburg, Pennsylvania, in 1926. He served in the US navy before he studied at the University of Iowa, where he attended Robert Lowell's poetry workshops.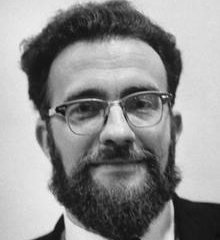 William D. Snodgrass (1926-2009)
His more than twenty books of poetry also include works like Each in His Season (1993). He has also produced two books of literary criticism. His honors include fellowships from The Academy of American Poets, The Ford Foundations, and the National Endowment for the Arts. He lives in upstate New York. He is one of the 'confessional' poets of the late twentieth century. He is known to be skillful in the use of traditional forms, including rhymed stanzas, and his explorations of human emotion, often through personal revelation. His first collection, Heart's Needle (1959), won the Pulitzer Prize.
Cite this Page!
Shrestha, Roma. "William DeWitt Snodgrass - Biography and Works." BachelorandMaster, 19 Nov. 2013, bachelorandmaster.com/biography/william-dewitt-snodgrass.html.