Lady Clare by Alfred Lord Tennyson: Summary and Analysis
In spring lilies grow, and there are clouds in the sky. At that time Lord Ronald brought a lily-white doe to give it to his cousin, Lady Clare. They had promised to marry each other for a long time and they were going to marry the following morning. Lady Clare was sure that Lord Ronald loved her for her own real value, not for her family origin and for her land.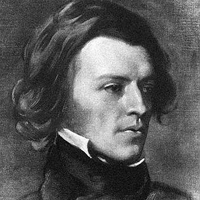 Alfred L. Tennyson (1809-1892)
When Ronald went out, Alice, her nurse, asked her who he was, and then she replied that he was her cousin and that they were going to marry the following morning. The nurse thanked God because he was going to be the heir of Clare's property. But Alice told her a secret that she was not the Lady Calare. She insisted that it was the truth and that she was not mad as Clare has supposed her to be so. Then the nurse told her a story. She would take care of the old Earl's daughter. But when the Earl's daughter died, Alice buried her as her own daughter and put her child in her place. So Clare was Alice's daughter.
Clare was unhappy with her mother because she had done so unfaithfully. Clare was also sorry because she had deceived Ronald for so many years. But the mother told her to keep it secret all her life. Clare did not like to tell a lie. She planned to go to him and tell him everything. She pulled off the gold ornament and threw the diamond necklace. Alice repeatedly asked her not to tell the secret. But Clare added that she would know if there was any faith in the man. When her mother kissed her and said that she had sinned for her. Clare found it so strange. She kissed her mother and asked her to bless her by laying her hand on her head before she went.
Then she dressed like an ordinary girl and did not look like a lady. She had only a single rose in her hair. The lily-white doe that Ronald had given her also followed her. They passed by the valley and by hill. When they reached Ronald's tower, he came down and asked why she had disgraced her value by dressing like a village girl. Then she replied that she was born in the poor family and that it was her fate. Ronald did not understand her puzzle and asked her not to play him any tricks. Then she boldly looked into his eyes and told him the nurse's tale. When he heard all this, he laughed happily and scornfully. He turned and kissed her. Then he said that they would marry the following morning, even if she were not an heiress and his cousin.
'Lady Clare' is a narrative poem that tells of how lovers can rise above social and economic status and are able to remain faithful to each other. Ronald and Clare loved each other, and were about to marry. Clare was sure that he loved her, not her birth or property. Then Alice, the nurse, told her that she was not a lady, but her own daughter. After the old Earl's daughter died, she buried her and put her daughter in her place. She asked Clare not to tell it to Ronald. But Clare went to Ronald wearing like a village girl. After Ronald heard the story, he declared that he would marry her even if she was not his cousin and she might be poor.
It is a ballad and it has twenty-two stanzas. In nine stanzas the first line rhymes with the third line and the second line with the fourth line. In the remaining stanzas the poet uses the ballad stanza rhyming abcb. This comic ballad unfolds mostly through dialogue and action. We find refrain and repetition here. It begins suddenly with Ronald's gift to Clare. The phrase 'lily-white' means 'pure-white'. A person of lily-white character is described as a person of very pure and honest character. The gift suggests that both the lover and the beloved are pure and honest to each other. The language is simple. Like most ballads, it does not use a tragic theme. The episode is single. Events lead quickly to a crisis. The setting is minimized and dramatic element is strong.
Cite this Page!
Shrestha, Roma. "Lady Clare by Alfred Lord Tennyson: Summary and Analysis." BachelorandMaster, 21 Oct. 2013, bachelorandmaster.com/britishandamericanpoetry/lady-clare.html.