Fences by August Wilson: Summary
At the beginning of the play, Troy, the central character of the play, goes to his house for drinking and talking to Bono his friend. It is their payday. Bono in the course of the talk tells Troy that he is cheating his wife Rose by having an affair with Alberta. Troy tells about his youth and his love for the baseball.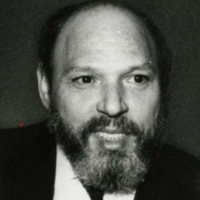 August Wilson (1945-2005)
He also mentions that he was not given an opportunity to play in the major leagues. When the black players are allowed in the games, he had grown old enough to play. Rose reminds him to build the remaining work of the fence.
While Troy and Cory are working on the fence, Cory tells Troy that he has resigned his job from the local grocery store as he is recruited into the football team by a college. He asks for the permission from his father to let him play as a coach from the North Carolina is coming to see him play. Troy rejects his plan and tells him to get his job back.
Troy is assigned as the first colored garbage truck driver in the city. On the other hand, Cory comes home infuriated knowing that Troy told the football coach that Cory could not play in the match. Troy bails his brother Gabriel from the jail. He tells Rose that in three weeks it will be decided whether to send Gabriel to asylum or not. Bono and Troy work on the fence. Troy confesses Rose about his affair with Alberta. Rose reacts saying that Troy can only take but not give. Troy grabs Rose's arm. Cory grabs Troy from behind. They fight and Troy wins.
After six months, Troy goes to hospital as Alberta is admitted at the hospital for childbirth. Rose tells Troy that he has mistakenly sent his brother Gabriel to the asylum as he could not read the paper and signed without knowing what was written. Alberta gives birth to the baby girl and dies. Troy brings home his baby, Raynell. Rose takes in Raynell as her own child, but refuses to be dutiful as Troy's wife.
Troy insists Cory to leave the house and provide for himself. Cory points out that the house and property, from which Troy is throwing Cory out, should actually be owned by Gabriel, whose government checks paid for most of the mortgage payments. He says that he has taken his brother's property forcefully and illegally. Troy physically attacks Cory. Troy kicks Cory out of the house and he soon leaves.
Eight years later, Raynell is shown playing in her newly planted garden. Troy has died from a heart attack and Cory returns home from the Marines to attend Troy's funeral. But later, Cory refuses to attend the funeral. Rose teaches Cory that not attending Troy's funeral does not make Cory a man. Raynell and Cory sing one of Troy's father's blues songs. Gabriel too comes, released or escaped from the mental hospital. Gabriel blows his trumpet, but no sound comes out. He tries again, but the trumpet does not play. Being too disappointed and hurt, he dances. He makes a cry and the Heavens open wide. He says, "That's the way that goes," and the play ends.
Fences Study Center
Rose as a Powerful Dramatic Character in Fences