What is Graveyard School of Poetry?
A group of eighteenth-century English poets who, unlike their "rational" neoclassical contemporaries, emphasized subjectivity, mystery, and melancholy in their poems along with the subjects of death, immortality, mortality and gloom which were often actually set in graveyards. This school, which is in the Gothic tradition, is often said to have laid the groundwork for English romanticism.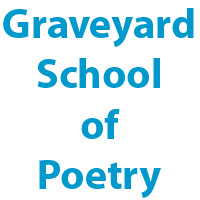 During this period, a group of young poets chose death for their subject. These poets are sometimes called the Churchyard School of poets. One of them was Edward Young. His Night-Thoughts (1742) was very popular and was written in good blank verse. In this he deals with life, death, the future world and God. It has a sad and dark atmosphere filled with strange imaginations. Robert Blair also wrote in the same tone and used the blank verse. In his poem "The Grave" (1743), he requests the dead to come back and tell about the grave.
The fine poet of this school was Thomas Gray. His "Elegy Written in a Country Churchyard" (1751) is one of the most beautiful and famous English poems. In this elegy, he expresses his sad thoughts as he looks at the graves of the poor villagers in the churchyard of Stoke Poges. He thinks of what they would have become if they had received the opportunity. But he feels sorry for them because they could not go to the cities to become famous. His ode 'The Bard' is a sad song by Welsh bard. He curses King Edward I and his race for killing all the bards of Wales.
Published on 22 Sep. 2014 by Kedar Nath Sharma