Alice Adams - Biography and Works
Alice Adams (1926-1999) was one of the most prolific and successful short story writers in recent American literature.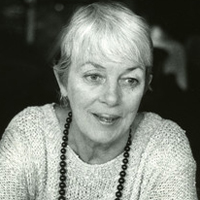 Alice Adams
In addition to nine novels and many uncollected stories, Adams published six short story collections, the last of which, The Last Lovely City, appeared only shortly before her death 1999. Adams is sometimes compared with Colette, Ernest Hemingway, and F. Scott Fitzgerald for her emotionally intense prose and her thematic interest in the quest for self-knowledge. Critics and popular readers have praised her depictions of the lives and romantic pursuits of independent female protagonists who, even in the face of loss and suffering, refuse the mantle of victimhood and instead become survivors.