The Last Lovely City by Alice Adams: Summary
The Last Lovely City deals with a doctor named Benito Zamora, who runs two free clinics for the financially downcast people of Mexico where his mother also lives. Recently, he has been struggling with the feelings of loneliness. The reason behind this feeling is that his wife, Elizabeth, died five months ago. Since then, he has been unable to enjoy the life and missing his wife.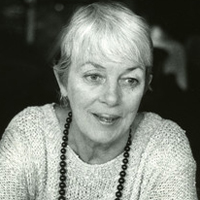 Alice Adams
The story goes like this: Carla, a young reporter, has invited Benito to a lunch party. They had been known to each other a month ago at a dinner. Though Benito is a bit puzzled why she has invited him to lunch, he accepts her invitation. On the way to the party at Stinson Beach, they have a pleasant conversation.
The hostess of the party, Posey Pendergast, greets them and is pleased to meet with Dr. Benito. They have a short conversation about her lavish house which was designed by her son, Patrick. Meanwhile Benito recalls his pleasant walk with his wife past the magnificent house of Posey.
Benito unexpectedly meets his ex-girlfriend in the party whose name is Dolores. But he did not have any good memories to Cherish about their affair. He remembers that once Dolores said she was more interested in women than men and was in love with a woman named Posey Pendergast.
Benito wants to avoid the company of Dolores so he looks for Carla but can't find her anywhere. He decides to go out onto the deck alone. While staying on the deck, he notices one more old acquaintance, Herman Tolliver. Benito and Herman had been partners in hotel business some few years ago. Though he remained silent partner, he made a good money in that partnership. He knew that the hotel runs for prostitution, but he pretended he did not know anything. But now he does not feel good about his wrong way of earning through investment in prostitution. He comforts himself at the same time thinking that without the money he made from the hotels, he would not be able to run free clinics in Mexico.
Benito sees that Herman is talking to Carla. He wonders how do they know each other. When Carla comes on the deck, he asks about his curiosity and on response Carla says that she is a reporter and knows all.
Dolores also joins them and Carla goes back in the party. Dolores wishes to have a walk on the beach, but Benito excuses and stays alone. Carla comes back again in the deck. Now Benito feels Carla is flirting with him. He starts thinking a wonderful future with her and vows he will be honest with her. So he tells her about his past business relationship with Herman and his affair with Dolores. Surprisingly, all these facts do not shock Carla.
As Benito is connecting himself more with Carla, she suddenly mentions his fiancé, Patrick. She does this in such a cool manner that it seems she is really unknown about the recent blooming feeling of love of Dr. Benito. Carla says that Patrick could not accompany her to the party, so she invited Benito to the party hoping that he would know some people and could tell her about them. Having heard all these things from Carla, Benito is shattered. He is again alone. He hates the city and its dwellers. He tells her that he is going back to Mexico soon and will take care of his diseased old mother. Carla tells him to inform her before he leaves the city so that she can interview him.
They both leave the party. Carla goes on talking, but Benito does not pay attention. He thinks about his plan to leave San Francisco and live out the rest of his life in Mexico with helping poor and sick people.