Edward Morgan Forster – Biography and Works
Edward Morgan Forster known as E. M. Forster was born into an Anglo-Irish and Welsh middle class-family at London on 1st January 1879. As an English novelist, short story writer and essayist, many of his writings deal with human relationship, class difference and hypocrisy in early 20th century British society.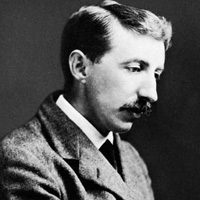 E. M. Forster (1879-1970)
His masterpieces are A Room with a View (1908), Howards End (1910) and A Passage to India (1924). Forster achieved the greatest success with A Passage to India by taking the subject of relationship between East (India) and West (England) in the novel.
Forster gives much more emphasis on human behavior and he is focused on the human relationships. He is a follower of the 19th century tradition of high minded religious compassion. A strong sense of artistic form is his best literary weapon. Most of his novels are filled with his these three characters.
Forster is also best known for his liberal humanism as he has taken side in the Indian independence. At the same time he is also specialist in human absurdity and pettiness. A kind of cosmic mysticism is found alleviating the tragic undertones in his novels. His novels covered all races including English and Indians. His novels give the impressions of the English liberal imagination at its best humane and intellectually honest. The Longest Journey (1907) is about the different types of life and coldness in modern human relationships. Meanwhile, it mocks the narrow and unimaginative conformity of the English public school. Further, he shows the hazards and distortions implied in the English notion of respectability. His Howards End (1910) is about the relation between the feeling that is inward and the behavior that is shown outward. It is the best novel about considerable structural and psychological complexity.